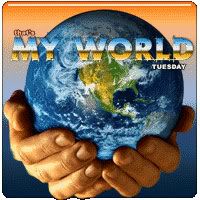 This is my first entry in another interesting and fun meme:
My World
Tuesday
...I'm begin with my hometown, a place where I've been born and raised. It's called
Kampung Taman Sedia
(Village of a ready garden - literally translate). Located in a district of Cameron Highlands, Pahang, Malaysia. It's the only Malay village in Cameron Highlands and there are 42 neighbors there. You can find a lots of place to stay here, as most of the neighbors provide a homestay (and that's include my dad & mom's house) with a reasonable price ...way cheaper than the glamor hotel and chalet at Cameron Highlands..and if you planning to have a vacation over there, don't forget to cantact me..lol!
Another view of Kampung Taman Sedia can be found on my previous post on
Skywatch Friday
&
Wordless Wednesday

Location Map