Some of the photo of my hometown, Cameron Highlands, Malaysia. Been captured by others, not a Cameronian..I don't have a photo collection of my hometown..lol. Don't know why, maybe I was born and raised there and it keeps my surrounding look ordinary to me.

Five kilometer away from the place where I was born. Hospital Cameron highlands.
Cameron Highlands are the highest mount of West Malaysia. At 5,000 feet above sea level, the temperatures are quite cool year-round. They rarely go higher than 25°C or lower than 10°C fifteen years back, now the weather are bit warmer up to 31°C during the day.Sir William Cameron, a Scottish colonial surveyor, came upon the plateau in 1885 during a mapping expedition. Yet he did not mark his discovery, so it was not developed into a resort until 1925, by Sir George Maxwell. During the colonial era the popularity of Cameron (as the locals call it) grew, when British expatriates came there to escape the lowland heat. Soon after, British planters realized that the fertile mountain slopes would be perfect for growing tea, which back then was a highly valued commodity. And until today, Cameron Highlands are still home to many tea plantations in Malaysia. But I still prefer coffe :)

Photo by: Tya ilyana
The tea plantations scenery
Photo by: J.L Mausset
Cameron's native village or
"Kampung Orang Asli"
can be visible a long the road from Tapah, Perak to Cameron Highlands.
Photo by: klotzbucher
Have some jungle trekking and you'll find a few small waterfalls like this one.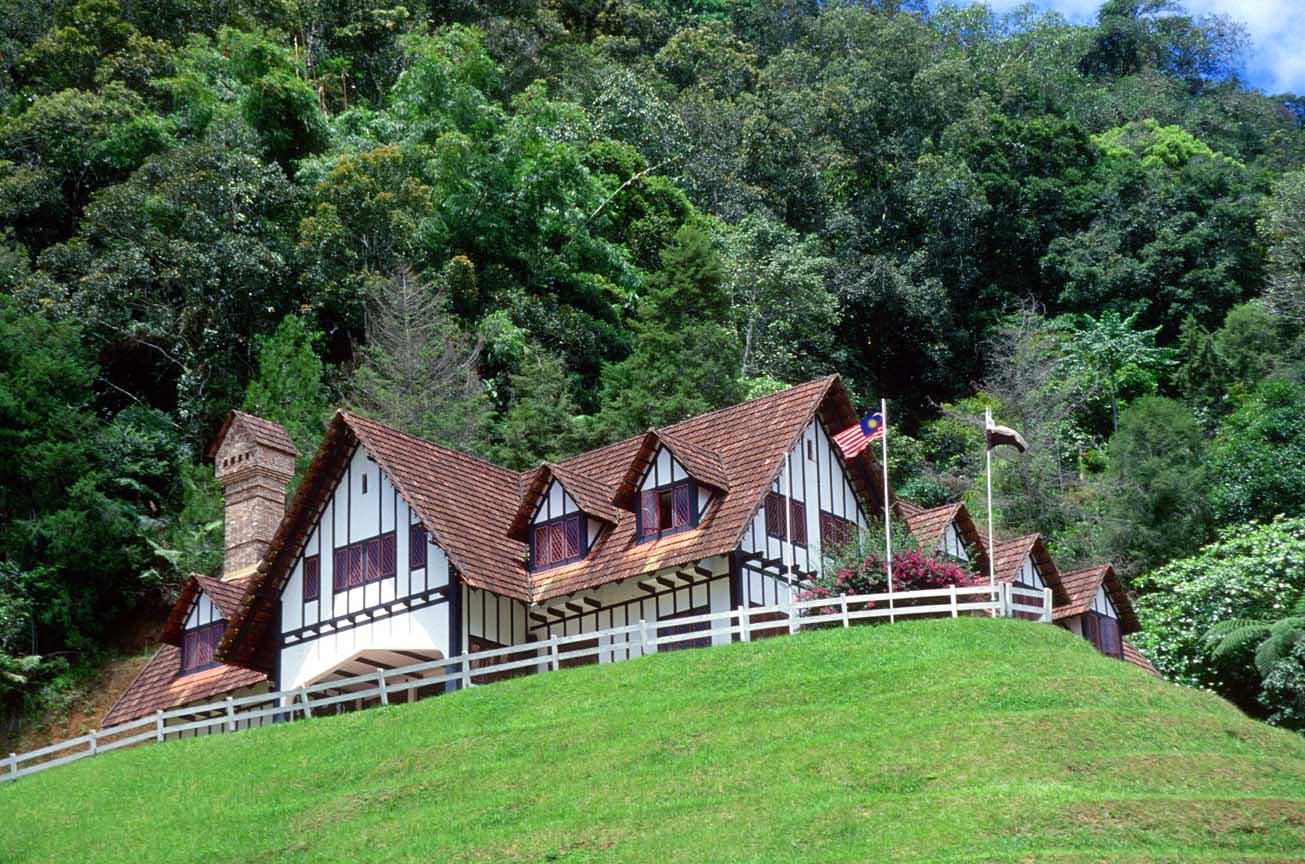 Have extra bucks...stay here at The Lake House. Located 10km from Tanah Rata, a well maintained old building from the colonial era converted to resort hotel situated on the hill and facing a large Sultan Abu Bakar dam.
A simple Map to guide you.


Find more info about Cameron Highlands here:

Cameron.com.my
Cameron Highlands Destination
Visit Cameron Highlands
Wikitravel.org
Virtualtourist.com
Cuti.com.my

Hotels at Cameron Highlands:
Agoda.com
Equatorial.com
Lakehouse
Malaysia Hill Resort
Asiarooms.com