A
few snapshot during my visit to University of Glasgow. This place remind me to a Harry Potter's movie..:). An ancient and historical building are well maintained here.
The University of Glasgow (Scottish Gaelic: Oilthigh Ghlaschu) was founded in 1451, in Glasgow, Scotland. It is a renowned centre for teaching and research, with an international reputation, being one of the ancient universities of Scotland, the fourth oldest in the English-speaking world and amongst the largest, and most prestigious seats of learning in Europe.[4][5] The University has recently been named the Sunday Times Scottish University of the Year, 2007/2008.[6]
The University's main campus is on Gilmorehill in the West End of Glasgow. The University also has a number of buildings elsewhere in the city, a facility at Loch Lomond as well as jointly operating the Crichton Campus in Dumfries with a number of other institutions.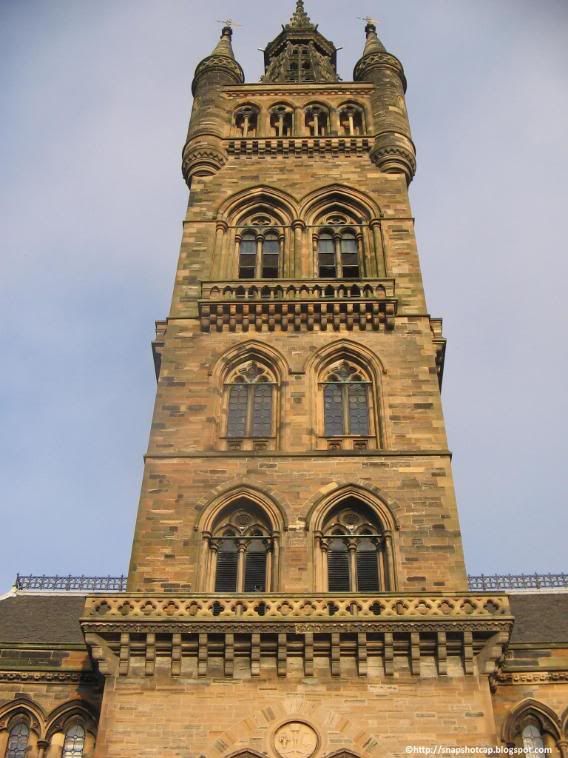 more info on
University of Glasgow.
Recently added post of a beautiful Scotland at
www.popularwealth.com